The eco-lodges of Ensarnaut
Activities
Reconnecting with nature
Free exploration
The estate's exceptional location, its layout, the activities on offer… everything is designed to encourage you to immerse yourself as much as possible in a wild and preserved environment.
Our marked, themed trails,a real life-size treasure hunt, are punctuated by picnic tables for your comfort and artistic installations for your inspiration. (observations of flora and fauna, drawings, photos, meditation…)
Some paths are "Story Walks", ideal to give children the desire to "go further" …
The large hillside lake and its boat,at your disposal, invite you to dream on the water, to track the reflections or to explore the hidden side of the banks.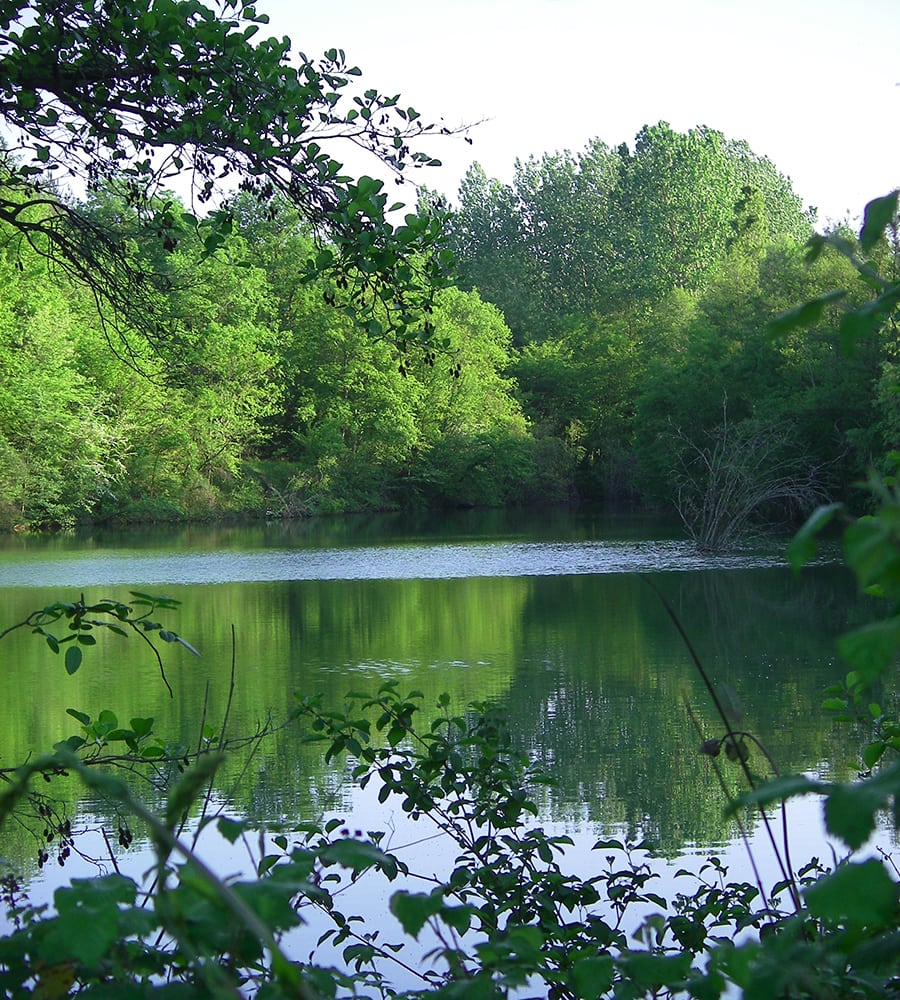 reconnecting to nature
Suggested trails
You set off on the paths, with a small "road book" specially developed for you.
Time travel: photos of your trail taken at a certain time, in another season, will you be able to find the shooting locations? Something to meditate on the ephemeral side of things and our sense of observation….
Pencils on a walk : an initiation to drawing; equipped with an artist's bag that is lent to you, inspired by fun and varied exercises, you will be amazed to see your perception change and your results blow your mind.
Early childhood: a specially designed itinerary to encourage (grand) parents to take the children on an exploration trip, with free play breaks inspired by themes… balance on trunks, construction of a cabin, the mud kitchen, the music tree…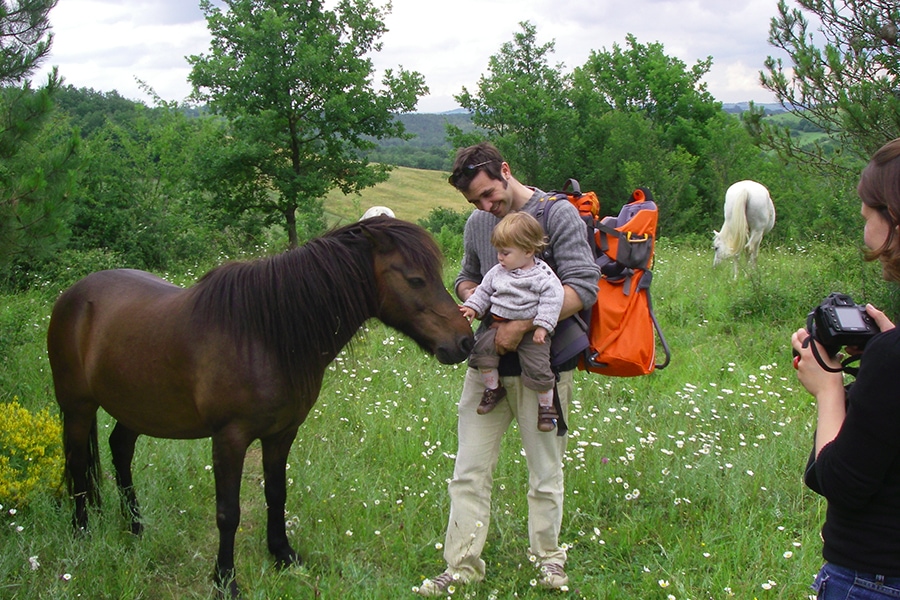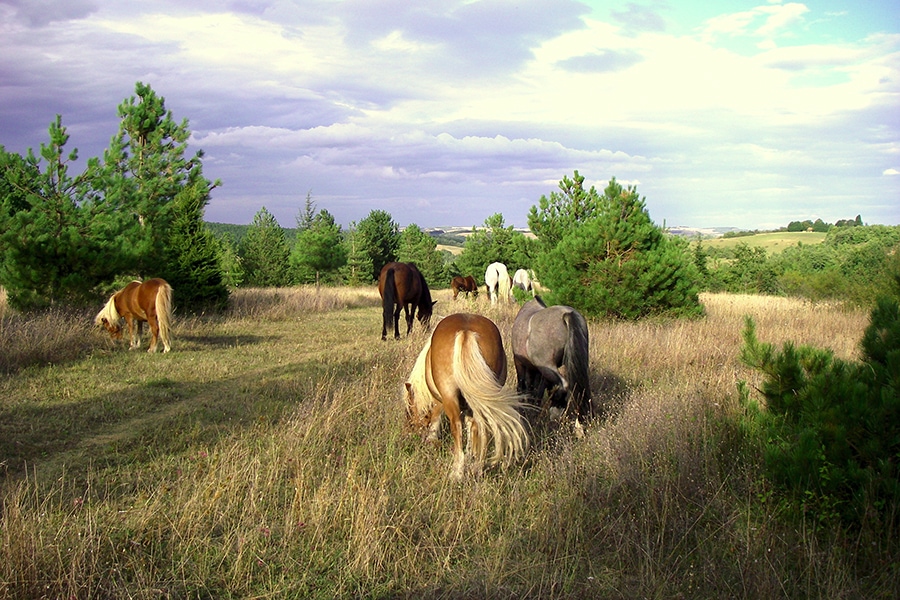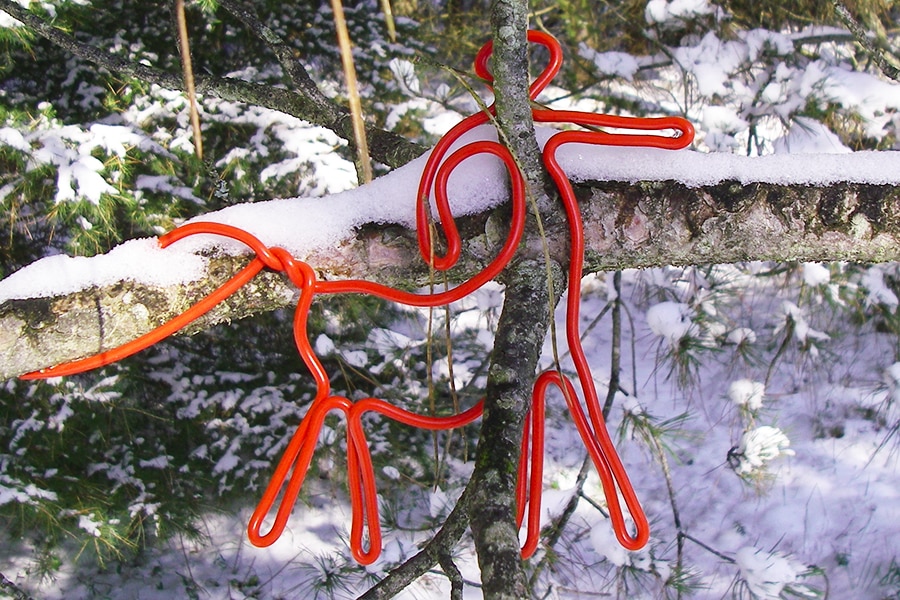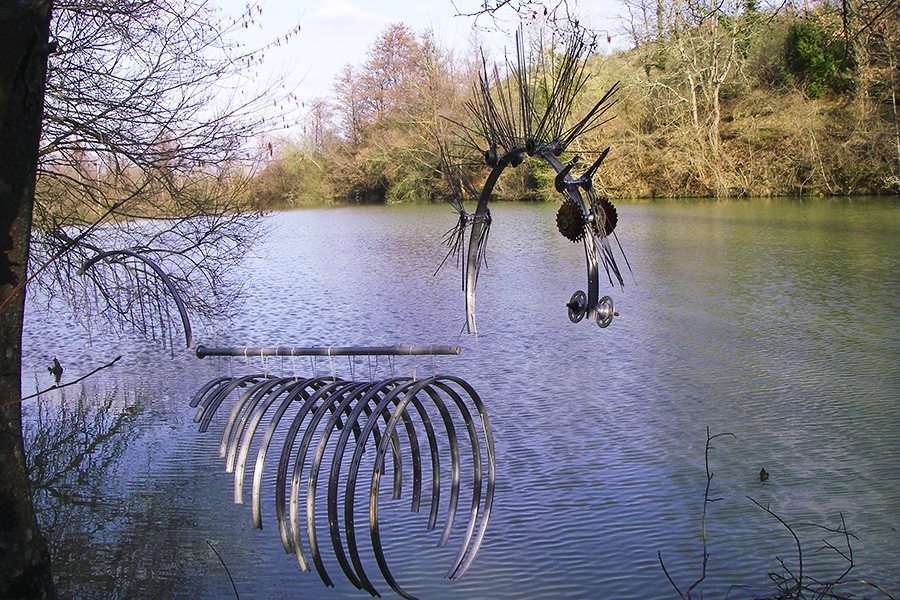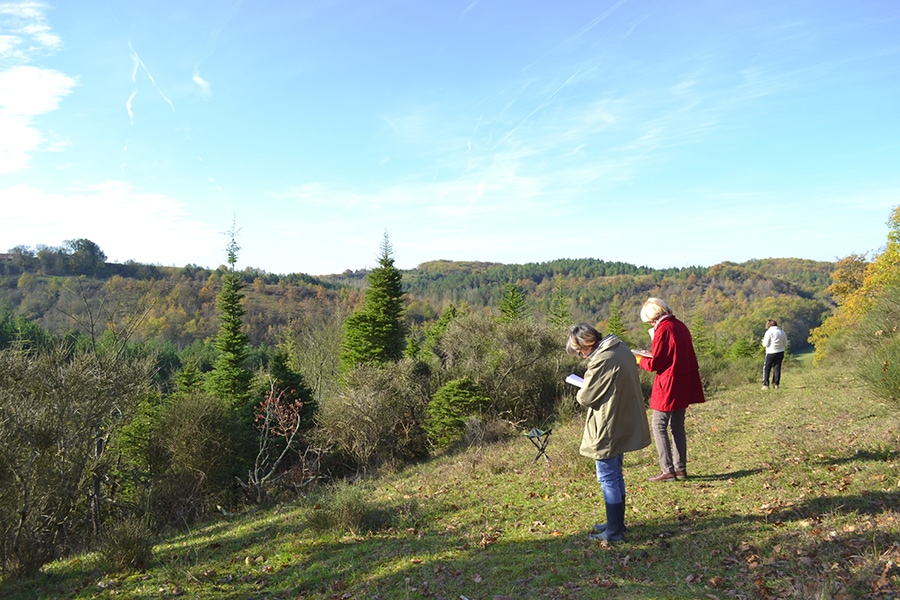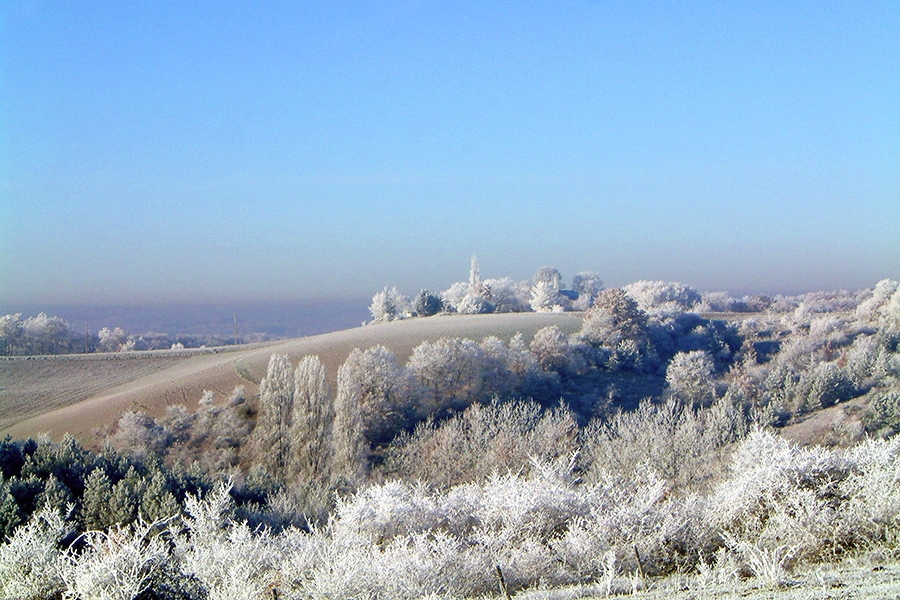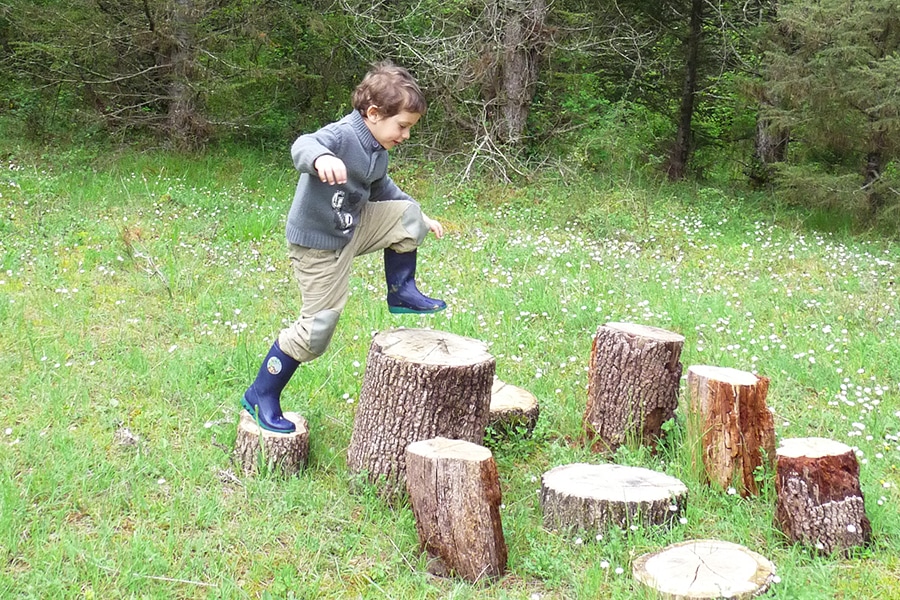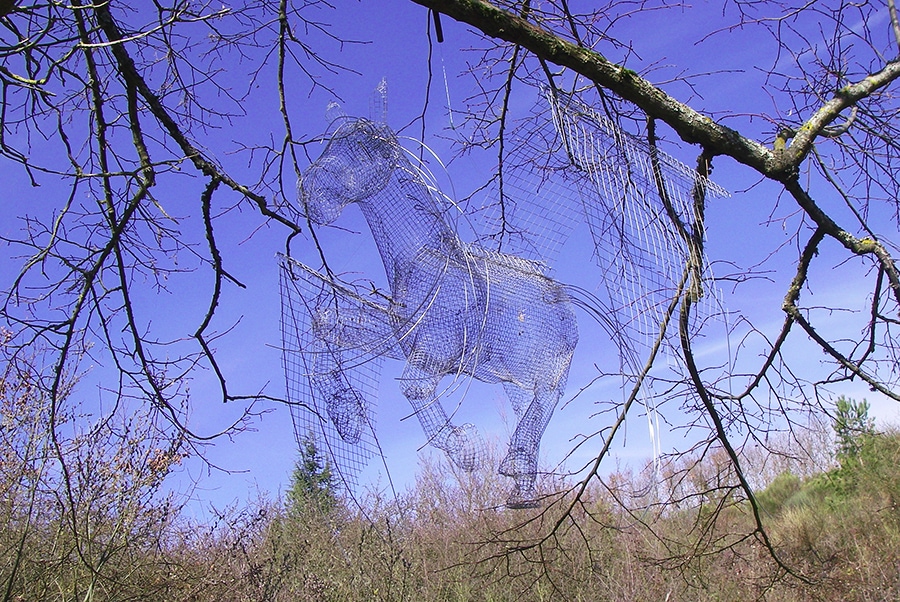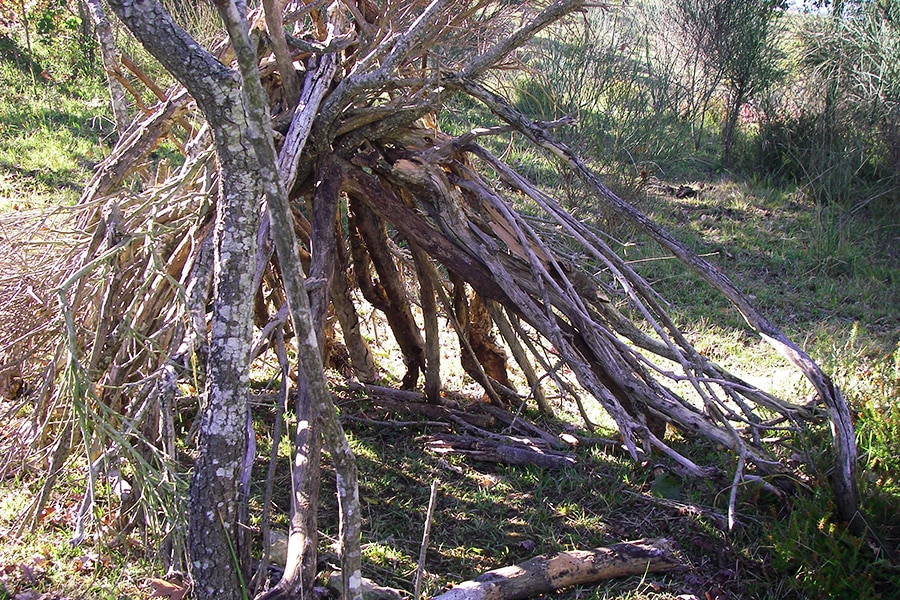 complicity with ponies
The walking connection
We will help you decipher the ponies' behaviour, capture their attention, and establish a communication code with them, so you will see them, curious and focused, reacting to your increasingly subtle signals…in complete freedom!
These sessions are open to all, adults and children from 7 years old.
And if you are attracted by horses but you are afraid of them, if you want to understand the passion of your loved ones for this terrifying animal… let our ponies tame you!
1st session 30€, next 20€ per person
complicity with ponies
Walks
A pack pony can accompany you on your hikes, or to go and get supplies from our neighbour producer.
15€ / pony
Walking a small child
Your child, from 4 to 6 years old, wants to go for a pony ride? You can rent a shetland for half a day (max 2:30)
We will start with a parent/child session, "instructions for use" of the pony, before letting you go on your own on the marked trails of the domain.
1st session 20€, next 15€ / pony
Equestrian rides
If you wish to ride, whatever your level, children from 7 years old, teenagers and light adults (Max.65kg), we will guide you and accompany you on walks in the domain.
The session will start with a "walk", halter or bridle on the shoulder, to get his horse from the herd, and bring it back, on foot or bareback as appropriate. It will then be grooming, care, saddling and restraining, before going along the paths of the domain or area.
The riders are of course grouped by equestrian level, and the activities offered adapted. Very small groups make it possible to really do "tailor-made" teaching.
The schedules are decided by mutual agreement, according to your projects, weather, temperature etc.
1st session 30€, next 20€ per person
Video directed and offered by our host, Jean-Pierre
Let's keep in touch!
Get the latest news from Ensarnaut and keep up to date with rental opportunities by signing up for our "Echo des Logis".
We send one newsletter per quarter.
See you soon!