The eco-lodges of Ensarnaut
Our values
Our values
Respect, sharing and coherence
Respect and protection of biodiversity: the 65 ha of this property, abandoned for 30 years and returned to the wild, are managed ecologically, without chemical inputs, by the extensive grazing of our ponies (maintenance of dry lawns with wild orchids and a wide variety of small biotopes, selection of drought-resistant plants for a summer without watering etc….)
Respect for our guests by designing our very spacious, warm and healthy ecological cottages, by the layout of the estate (theme trails, Land Art facilities, picnic table…) placed at their disposal. By the outdoor activities (equestrian, artistic, early childhood…) that are exclusively reserved for them, by the immensity (65 ha for max 11 people!) the calm and tranquility guaranteed.
Respect for our ponies, cavalry of our former pony club to whom we promised a progressive and paradisiacal early retirement. They are raised in freedom to ensure their basic needs for herding, movement and continuous varied feeding.
Respect for the emotional investment of our former pony club riders, who come, several years later, to meet their favourite pony, and, for the older ones, who come to share with their children their childhood memories and their love of horses (and yes, we are in the second generation)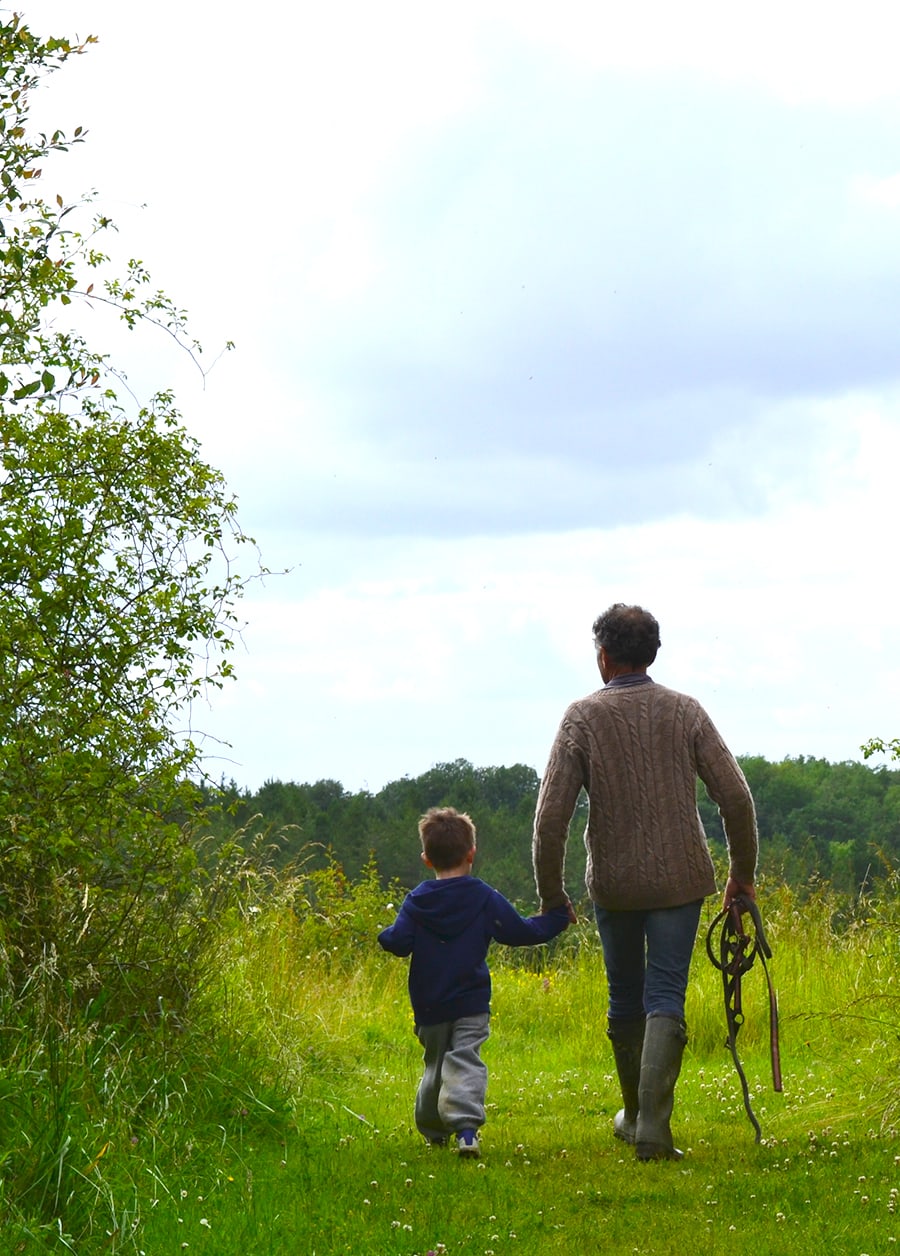 Our values
What about coherence ?
The ponies favour the biodiversity of the estate, justifying the arrival of guests in our cottages, who thus finance the maintenance of the estate, which ensures our ponies a real life as ponies.
The loop is closed in a virtuous circle; we have been permaculture without knowing it! "each thing performs several functions and each function is performed by several things".
"The problem is the solution!"
Our values
What about sharing ? transfer of knowledge ?…
How to pass on nature… or how to help you develop your connection to nature and share it.
We are committed to transmitting our love of life and nature, especially to the youngest, so that a strong and intimate bond with the living world can be forged at an early age, a true connection.
Our educational project is also aimed at parents, so that they can in turn develop their qualities to pass on nature and accompany their children.
Let's keep in touch!
Get the latest news from Ensarnaut and keep up to date with rental opportunities by signing up for our "Echo des Logis".
We send one newsletter per quarter.
See you soon!